Song of Riots
Song of Riots
Winner of the Audience Choice Award at Stockholm Fringe Festival 2015
Download SongOfRiotsPromotersPack
Song of Riots is the result of a four-year collaboration between Awake Projects and The North Wall, This dynamic new work fuses physical theatre, lyrical narrative and live music to tell an epic coming-of-age tale for our time.
14 – 18 April 2015 // The North Wall, Oxford
28 – 31 May 2015 // Växhuset, Västerås, Sweden
3 – 4 June 2015 // Tou Scene, Stavanger, Norway
13-17 October 2015 // Battersea Arts Centre, London, UK
25th October 2015 // Stockholm Fringe, Stockholm, Sweden
This is a story for you, my son
A song for you to learn to sing
The story of kingdoms lost then won
And here is where we must begin
Two boys. A prince from a fairy tale – the only child of a King and a Queen. A kid from the inner city – the only son of Polish immigrants. Both boys need to leave home. Both are out in the night. Both are looking to find golden opportunities. When they meet, a riot breaks out.
With woods, wildmen, the fairytale Iron Hans and the words of William Blake, Song of Riots explores how boys cross the bridge from childhood to maturity and what happens if they fail to make that journey.Who are these wild boys, running loose in our cities and on our streets? And is there a kingdom left for them to inherit?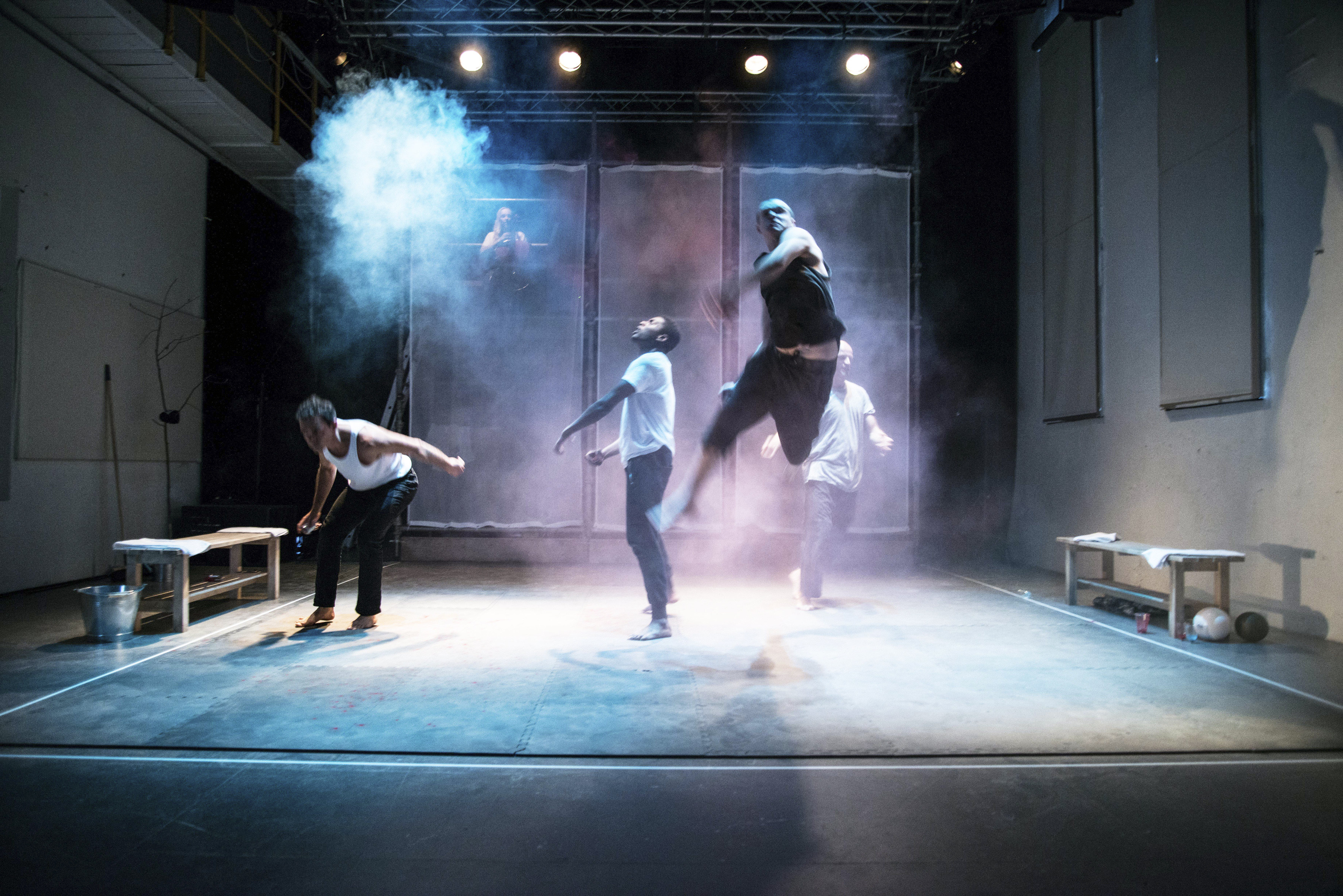 Cast 
Princess Hanna Björck
Prince Jason Callender
Lucasz Christopher Finnegan
Magda Anna Krotoska
King Oliviero Papi
Wildman Marcin Rudy
Queen Maria Sendow
Creative Team
Directed by Lucy Maycock  & Christopher Sivertsen
Written by Lucy Maycock
Designer Alex Berry
Music Maria Sendow & Hanna Björck
Projection Artist Matt Smith, VIDEOfeet
Lighting Designer Maria Klochkova
Producer UK: Amy Walters  E: waltersa@thenorthwall.com
T: +44 (0) 1865 319450

Producer Sweden: Julia Pliscovaz E: julia@awakeprojects.com
T: +46 (0) 737036591
The two organisations find important common ground in their desire to place the education of young artists at the centre of their mission. We are committed to exploring ideas and issues that are central to the lives of young people. We believe that through art it is possible to educate both the mind and the heart and to help equip the young to face the challenges of the future.
 Song of Riots is supported by The Arts Council Sweden and The Arts Council England, Garfield Weston Foundation, Västerås Stads Kultur, Idrott och Fritidsnämnd, Landstinget Västmanland and Västmanlands Musiken and Växhuset Västerås
To share this link: https://awakeprojects.com/what-we-do/performances/song-riots/