Christopher Sivertsen (N)
Born in Norway 1974 he graduated from the Rudolf Steiner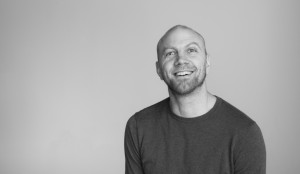 School in Stavager in 1993. He got his first taste of the stage after playing some main parts in the school theatre an as the vocalist and front figure in the popular band Willy Wonka. In 96' he joined Theatre Slava in Stockholm where he played an important part in both the development of several performances as a principal actor as well as establishing the Slava School and taking part in expeditions to Mongolia, Russia and Kyrgistan.
In 2000 he became a principal performer and collaborator with Teatr Piesn Kozla (Song of the Goat Theatre Company) from Wroclaw, Poland. With Piesn Kozla he developed and performed multi award winning CHRONICLES – A LAMENTATION (BITE Festival, Barbican; the Sydney Opera House; Los Angeles (UCLA Live); New York (LaMaMa); and Banquo in MACBETH (Royal Shakespeare Company) – Including  Return to the Voice – a sellout success at the Edinburgh Fringe 2014. Between 2000 and 2007 Christopher assisted Piesn Kozla's Director Grzegorz Bral in numerous workshops world wide and directed himself performances in Sweden based on old epics, fire, movement and music. He also played a part in the Norwegian film Monstertorsdag directed by Arild Østin Ommundsen, which was seen at the Sundance Festival.
Other work that Christopher has done includes Bird of Night at the Royal Opera House, Covent Garden, as associate Movement Director to Cathy Marston and as a Fire Performer and Dancer. Christopher has developed his own system of physical theatre training (The Breathing Performer), and regularly conducts workshops throughout the world. Recently that includes
Fourth Monkey Actor Training, Rose Bruford, Drama Studio and Bral School of Acting in London, SITI Company in NYC, KHIO in Oslo, ARTEL and Schkapf in Los Angeles, LUME teatro Sao Paolo, Universidad Carlos III de Madrid.
In 2010 he toured UK as Oberon and Bottom in Moon Fool's production of Ill met By moonlight produced by Trestle Theatre.
Christopher has directed numerous Youth Projects and events with young participants from all over the world. Awake Projects collaborate with the  BRAVE festival in Poland where he directed the 2010 and 2014 Brave Kids Final in collaboration with Maria Sendow. Awake Me UP saw the light of day in 2013 and 14 with 300 participants at the main square in Västerås, Sweden.
Christopher has been an associated artist of Natural Perspective TC in London together with Timberlake Wertenbaker and Irina Brown. He was the movement and music director of JENUFA, at the Arcola Theatre in London and has assisted Irina Brown in several productions.
He worked as movement director for Edward Kemps production of his own adaptation of Kleist's Pethesilea at RADA in 08 and directed Antigone at RADA in 2009. This collaboration resulted in a creative relationship that gave birth to AWAKE where Ed Kemp is the author of the text.
Since founding Awake Projects in 2007,  Christopher has directed most of our shows and events including award winning Song of Riots. In addition he has co-directed outreach projects at The North Wall, Oxford with Lucy Maycock,
directed award winning O Rèjane in Los Angeles, and taught extensively  in workshops and universities world wide. In 2018 he directed shows at Kiln theatre as part of their Mapping Brent project as well as Lady of the Lake for Awake Projects.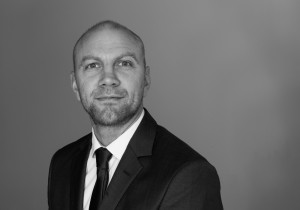 He currently has a role in the Norwegian hit TV series Lykkeland (State of Happiness), works as Physical theatre teacher at Drama Studio London and coaches actors and musicians.  As well as managers of Airbus and ST Microelectronics independently and in collaboration with Barbara Duchow.
He was awarded Master of Arts in Acting at Manchester Metropolitan University with a distinction in 2010.
To share this link: https://awakeprojects.com/who-we-are/christopher-sivertsen-n/