I'M PURPLE, BITCH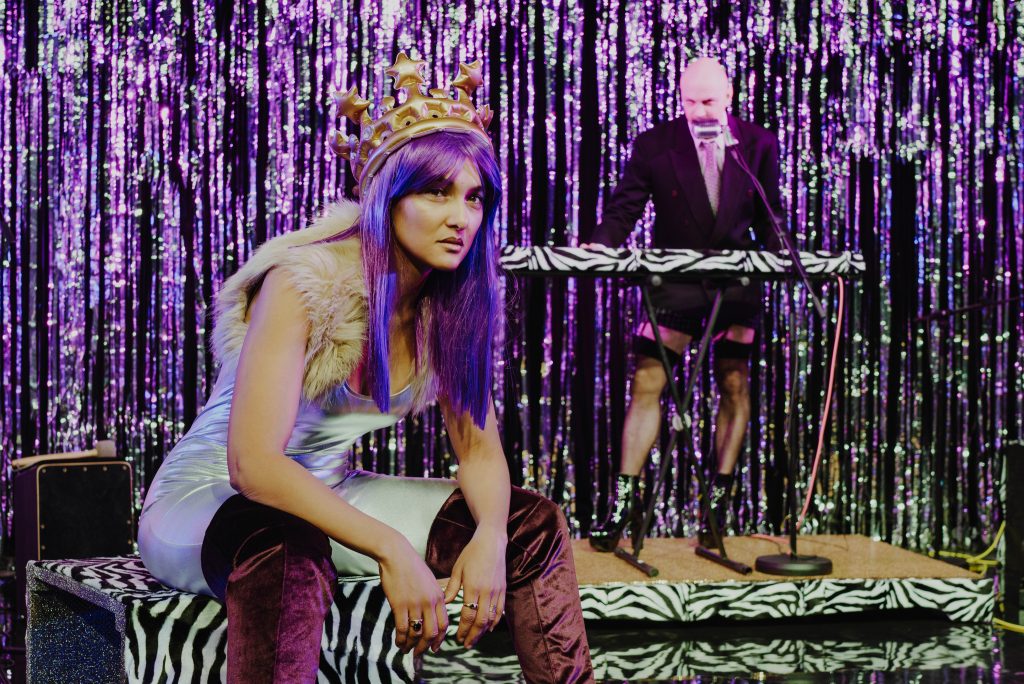 En föreställning för unga om könsroller baserad på undersökningen Läget – Liv och Hälsa Ung i Västmanlands län.
Föreställningen handlar om hur vi lägger olika förväntningar på kvinnor och män, och hur det påverkar oss. Pjäsen tar sitt avstamp från verkliga människor och händelser, allt från Miley Cyrus och Anton Hysén till Drottning Kristina. Det är en tematisk pjäs som består av en rad olika scener/kapitel där de tre aktörerna i pjäsen behandlar tematiken på olika sätt. Vi ämnar att reflektera de ungas värld som den är, med hjälp av just statistiken vi tagit del av och de kompletterande undersökningarna som gjorts.
Bokning:
Hanna Björck
hanna@awakeprojects.com
0736 17 66 47
—————————————————————-
SPELTID: ca 60 min
REGI: Christopher Lehman
MANUS: Amanda Högberg
MEDVERKANDE: Christopher Sivertsen, Maria Sendow och Hanna Björck.
SCENOGRAFI/REKVISITA: Alex Berry
LJUSDESIGN: Guillaume Pissembon
MUSIK: Awake Projects
FOTO: Martin Bhom
MÅLGRUPP: 13-19 år
I samarbete med: Västerås stad.
ENG:
The project is commissioned by the culture municipal region of Västmanland, Sweden.
The Script is based on research done on the mental health of young people and tackles issues of gender in-eqiality. It looks at how we have different expectations on boys and girls and how this affects us.
Amanda Högberg has written a piece that has real human beings and happenings at its centre. It includes among others Miley Cyrus, Anton Hysén and Queen Kristina of Sweden. Directed by Christopher Lehman, with design by Alex Berry and light design by Guillaume Pissembon. Performed by Maria Sendow, Hanna Björck and Christopher Sivertsen – the theme is explored through rhythm and physicality as well as strong imagery and innovative storytelling.
Our target audience: 13-19yrs and we need a 6x6m stage to perform. The can be performed in both English and Swedish.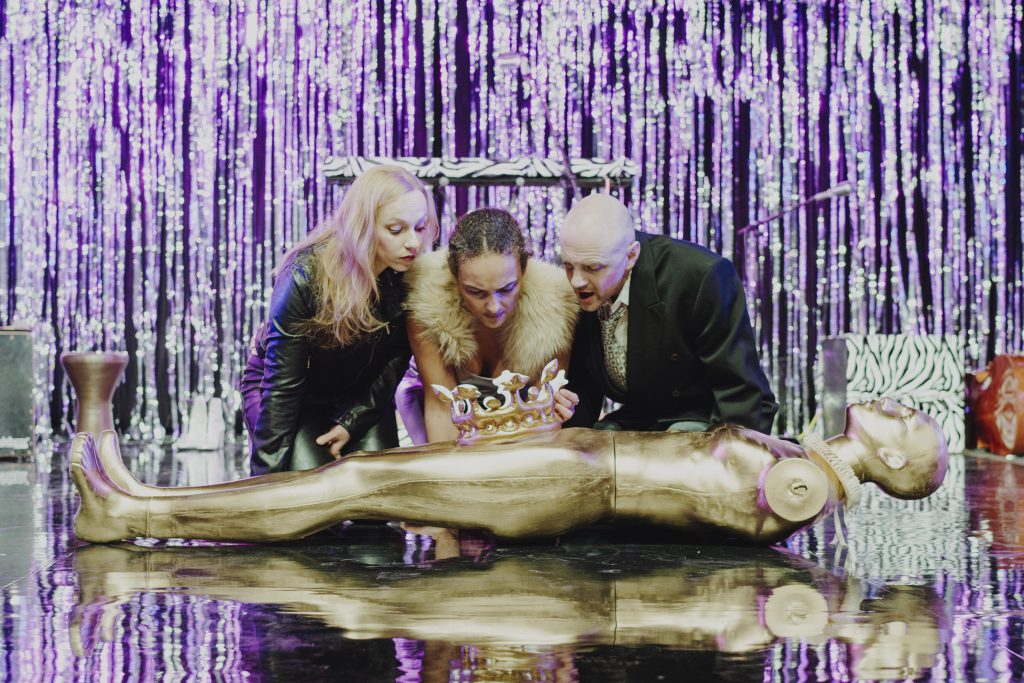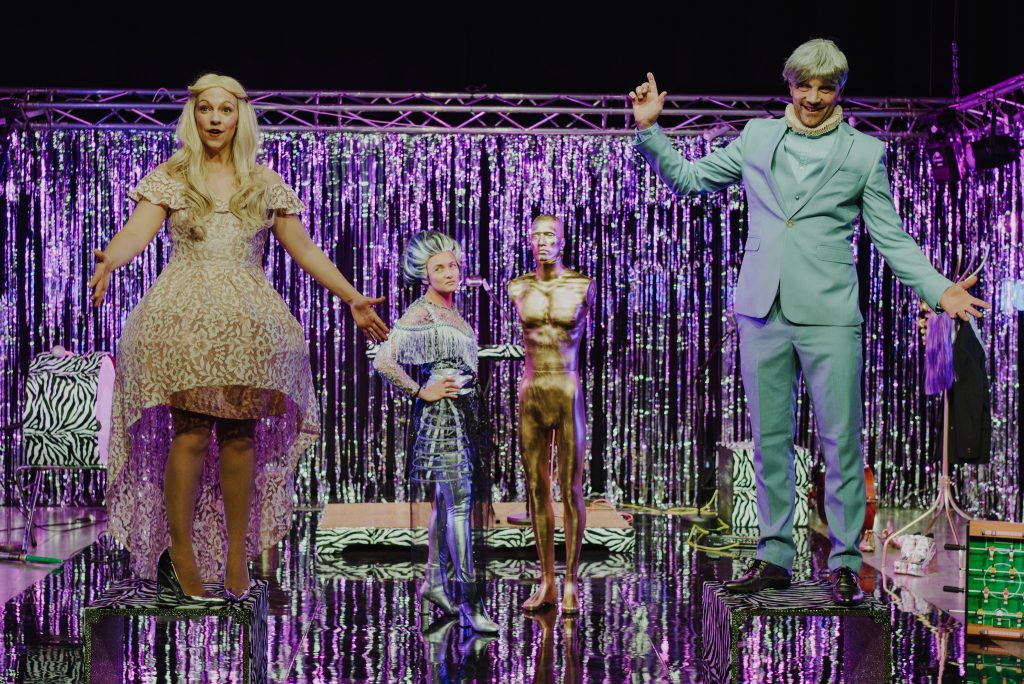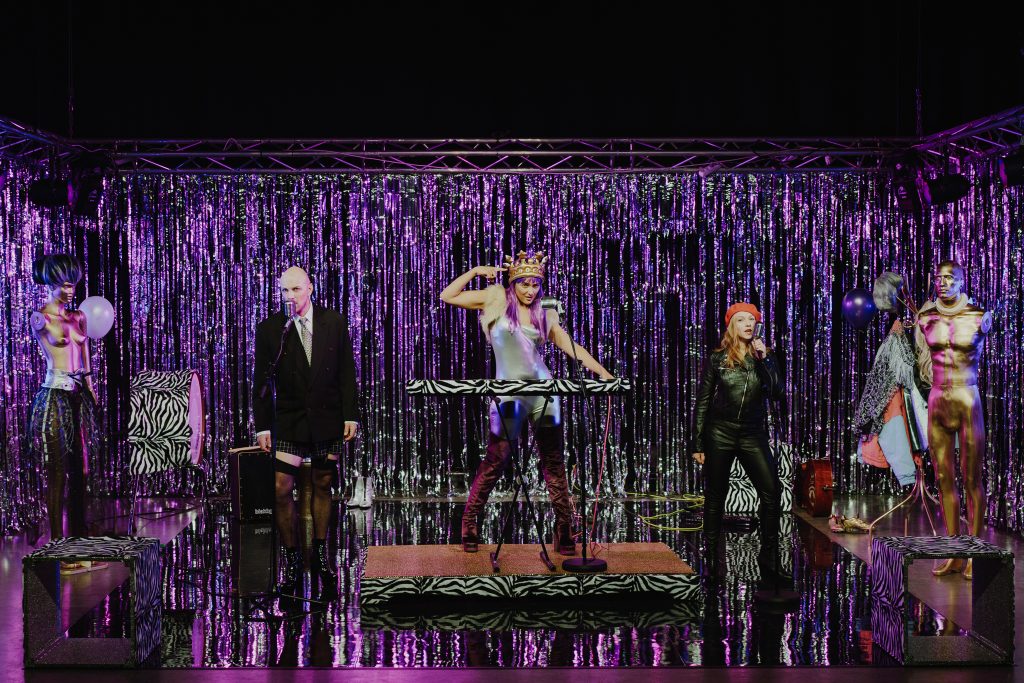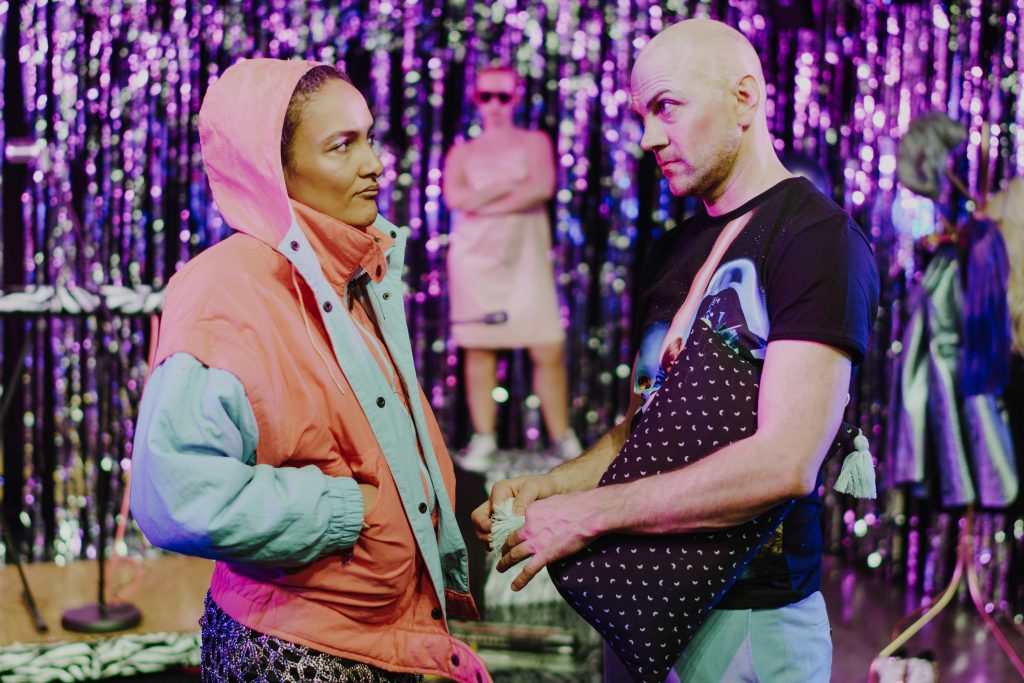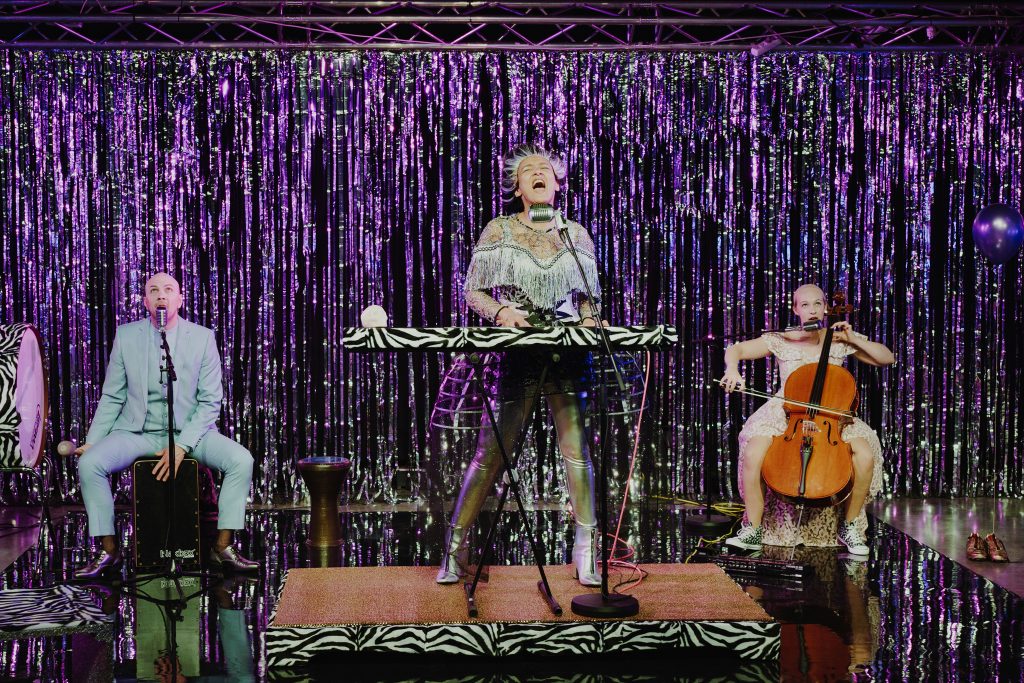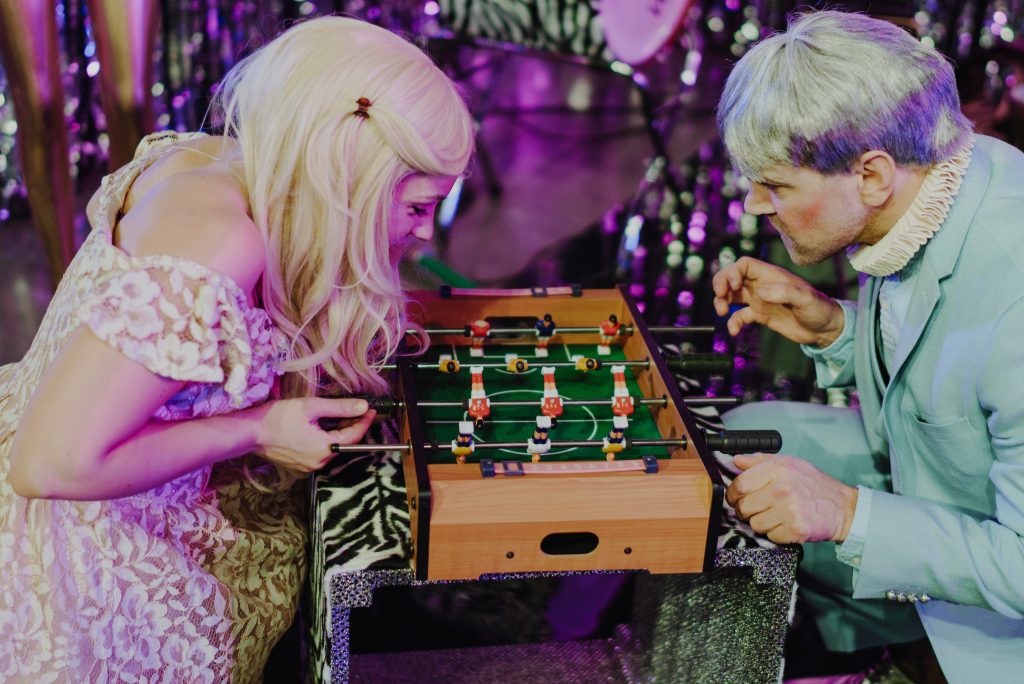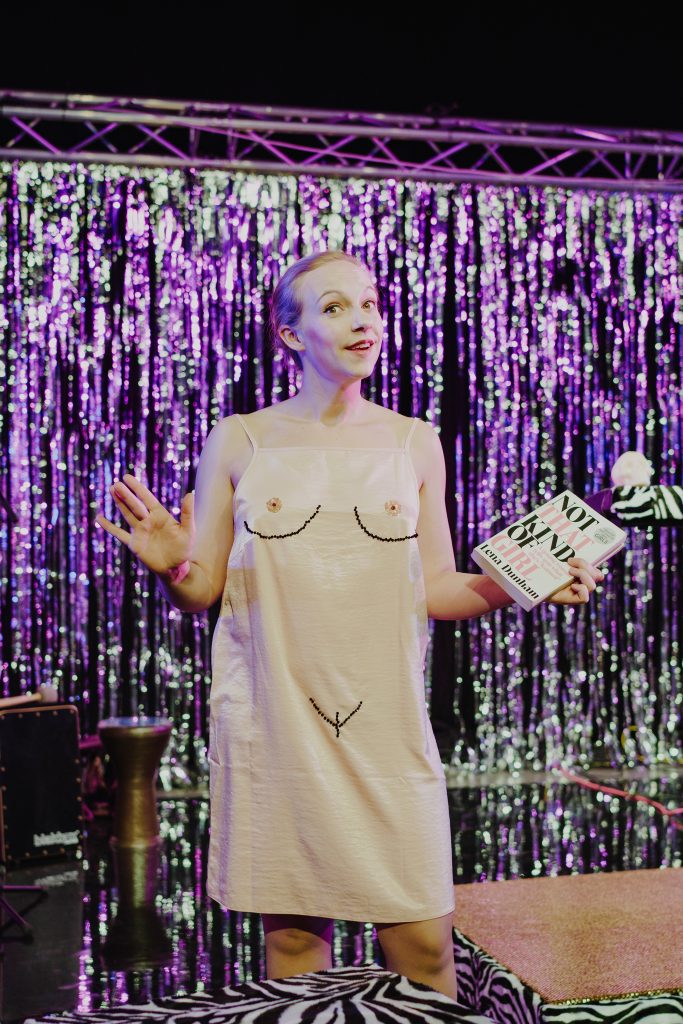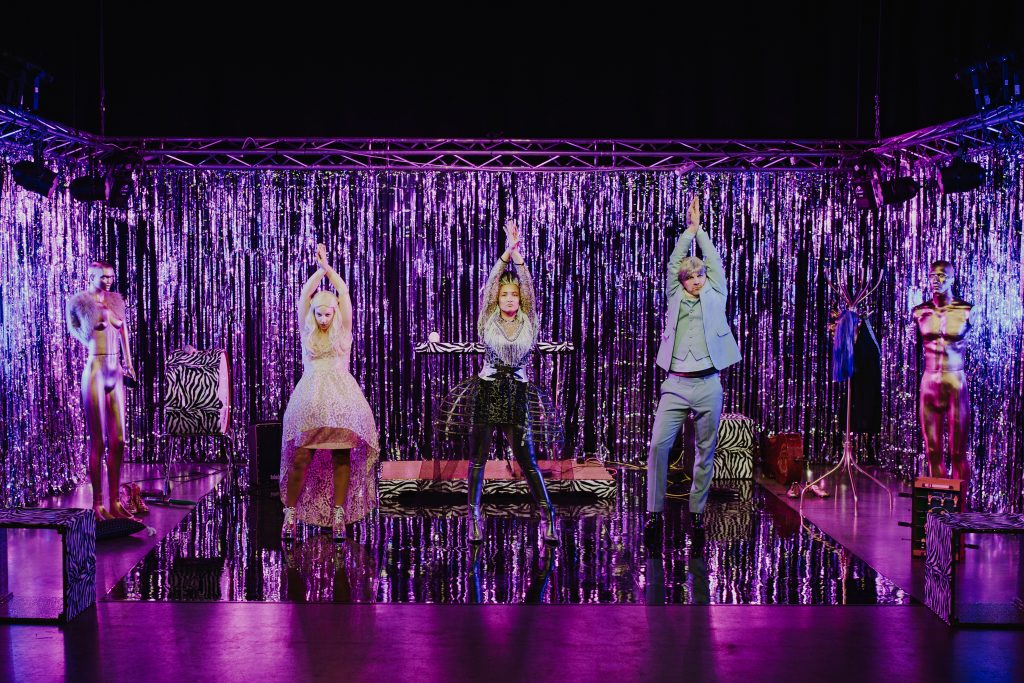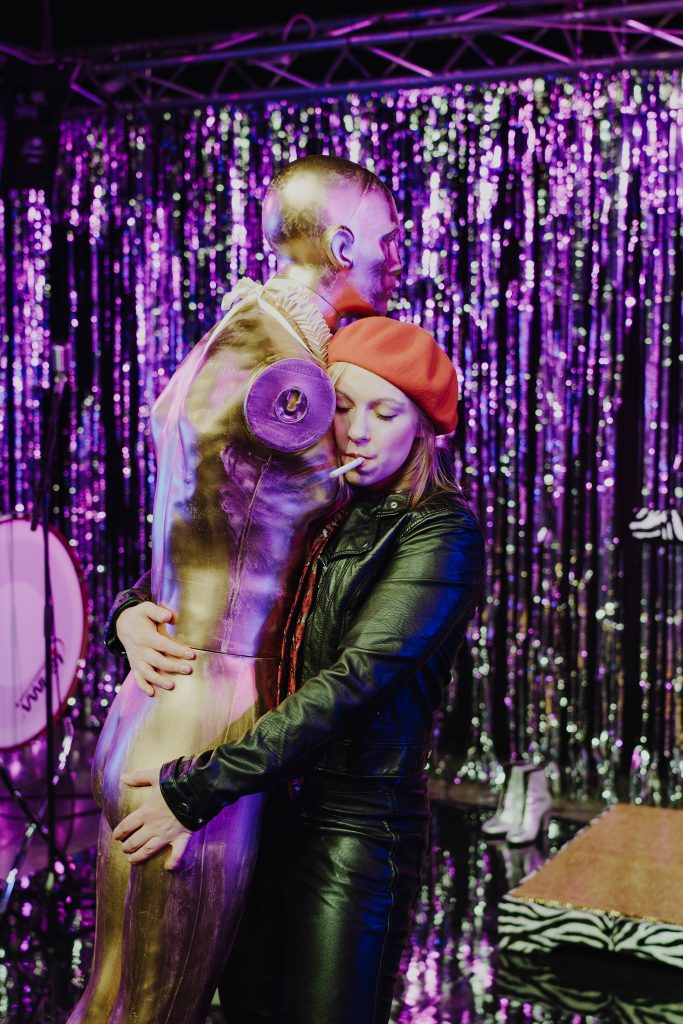 To share this link: https://awakeprojects.com/what-we-do/performances/purple-bitch/