Obarnsliga Barnsånger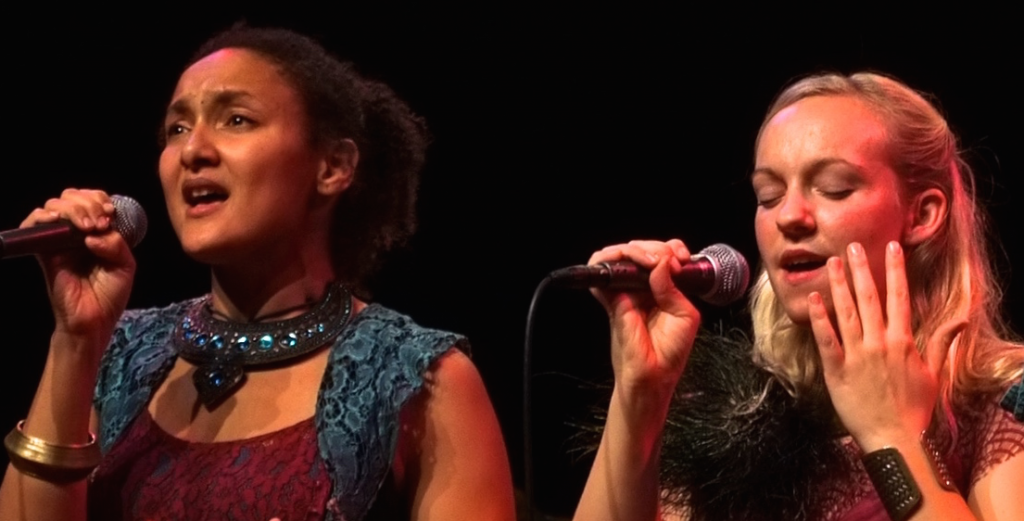 A show with songs from our childhood, interpret in our own way – A magic musical experience for all ages.
Hanna and Maria has made a collection of there favourite nursery rhymes, lullabies and songs for kids and merged them together. With there unique way of interpreting music, weaving there voices with the melancholic sound of the cello, they create a new musical landscape where the lyrics of the songs get new life. The audience is taken on a journey through there childhood memories. A show suitable both for kindergarten and retirement homes.
Actors: Hanna Björck, Maria Sendow
Komposition: Hanna Björck och Maria Sendow
Sve:
Vackra sånger från livets början, i vår egen tappning! – En finstämd musikalisk stund som passar alla åldrar.
Hanna och Maria har valt ut och bearbetat sina favoritsånger från en ofta bortglömd repertoar, våra älskade barnsånger. En visskatt som ibland avfärdas som just barnslig. De har på sitt säregna sätt vävt ihop och ändrat om i välkända melodier och ger dem en helt ny klangfärg. Publiken får vara med om en resa till sina barndomsminnen och genom helt nya musikaliska landskap. En konsert som passar lika bra för barngrupper som ålderdomshem, musiken berör oss alla.
Skådespelare/Actors: Hanna Björck, Maria Sendow
Komposition: Hanna Björck och Maria Sendow
Ladda ner info-PDF med prisuppgifter och teknisk specifikation här: Info Obarnsliga Barnsånger
To share this link: http://awakeprojects.com/what-we-do/performances/obarnsliga-barnsanger/