Honkan & Hanneluring på äventyr!
En föreställning om mod vänskap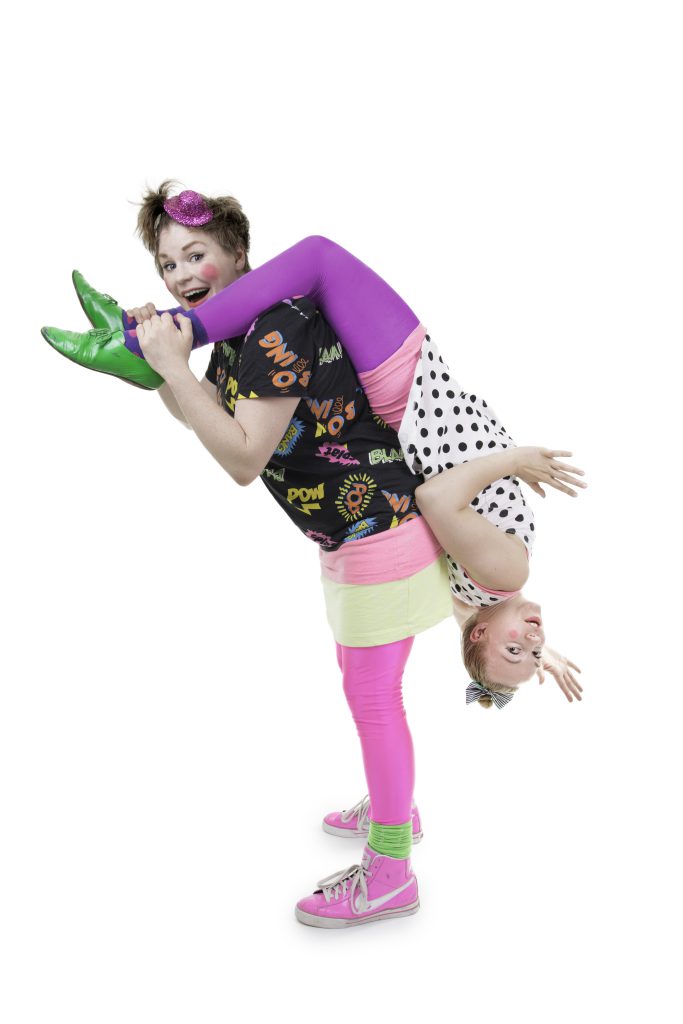 Med sång och skratt får vi följa clownerna Honkan och Hanneluring som ger sig ut på äventyrsjakt. En humoristisk föreställning om rädsla och nyfikenhet, mod och vänskap. Med hjälp av sång, cellospel, storytelling och akrobatik tas barnen med på en fantastisk resa där fördomar bryts och nya dörrar öppnas.
En föreställning som bryter normen om könsroller och förutfattade meningar. Saker är inte alltid som dom ser ut att vara, störst är inte alltid starkast. Mod kan vara att erkänna att man är rädd. Barnen blir integrerade i föreställningen på ett pedagogiskt sätt och hjälper till att föra historien framåt.
Honkan och Hanneluring på Äventyr är en uppsökande föreställning som riktar sig till förskoleklasser samt årskurs 1 och 2.
Skådespelare/Actors: Hanna Björck, Hanna Lundgren/Johanna Lindgren Westlin
Regi: Maria Sendow
Manus: Hanna Björck, Hannah Lundgren och Maria Sendow
Design: Alex Berry
Ladda ner info-PDF med prisuppgifter och teknisk specifikation här: H&H Info
———-

The Adventures of Honkan & Hanneluring!
A show about friendship and courage.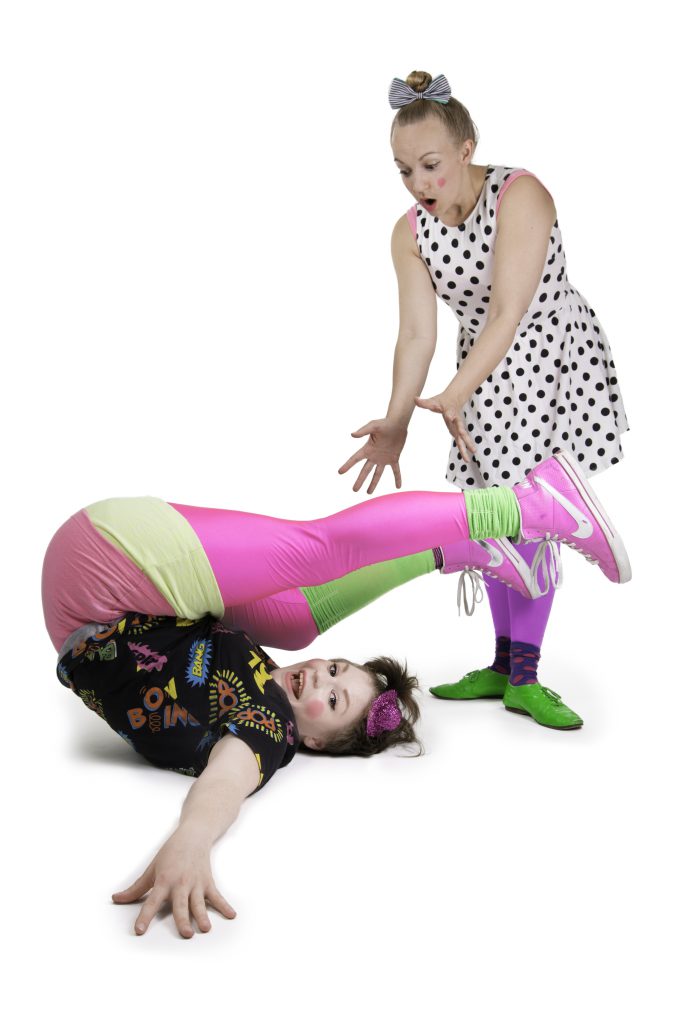 Through song and laughter, we follow the clowns Honkan and Hanneluring when they embark on a hunt for adventure. A humorous performance about fear and curiosity, courage and friendship. With the help of vocals, a cello, storytelling and acrobatics, the kids are taken on a fantastic journey where prejudices are broken and new doors opened.
This is a performance that breaks the norm of gender roles and preconceptions. Things are not always as they appear to be, the greatest is not always the strongest. Courage may be admitting that you're scared. The children are integrated into the show in a pedagogical way and helps to bring the story forward.
Actors: Hanna Björck, Hanna Lundgren/Johanna Lindgren Westlin
Director: Maria Sendow
Script: Hanna Björck, Hannah Lundgren och Maria Sendow
Design: Alex Berry
Contact: Hanna Björk
To share this link: http://awakeprojects.com/what-we-do/performances/honkan-och-hanneluring-pa-aventyr/