En musikalisk resa/musical journey
Awake LOVE Orchestra's Musical Journey begins in the tunes of Swedish folk and children's songs and takes you on a fantastic tour around the world. With rhythms and melodies from the places we've visited through the years we tell stories about cultures, discoveries and languages.
We want to bring children and their family members on a musical discovery that shares the love of music that we feel, but also tells you about the people who made the music, and taught us the songs we carry with us.
We introduce different instruments in an engaging and funny way, and teach you the body percussion we use in the songs. Our world map-backdrop helps us visualise the different countries we visit throughout the concert.
For ages 5 to 100
Duration: 50 minutes
Maximum audience: 600
Stage: minimum 3×4 m.
Fee: 12 000 SEK, with a maximum of 3 shows/day. Travel and lodging fees may apply.
Contact: Maria Sendow
maria@awakeprojects.com
We are open to specific wishes on duration, location and audience. Please contact us with any request!
Bokning:
Maria Sendow
maria@awakeprojects.com
0708566773
—————————————————————-
SPELTID: ca 50 min
REGI: Awake Projects
MEDVERKANDE: Hanna Björck, Maria Sendow, Christoffer Rogerson och Cristopher Sivertsen
DRAMATURGI: Awake Projects
SCENOGRAFI: Alex Berry
MUSIK: Awake Projects
I samarbete med: Växhuset Västerås och Boatrocker entertainment.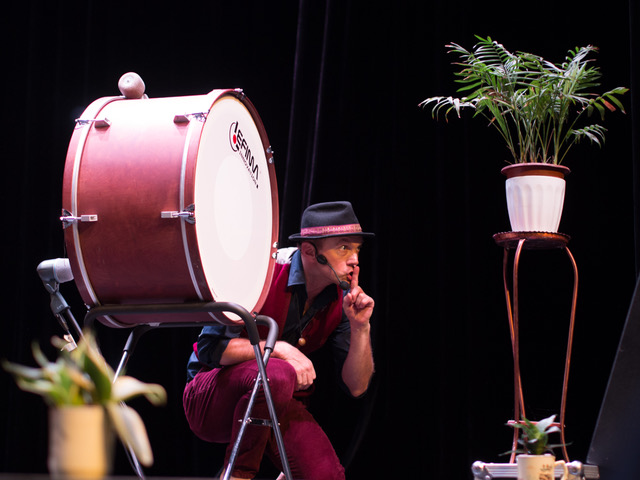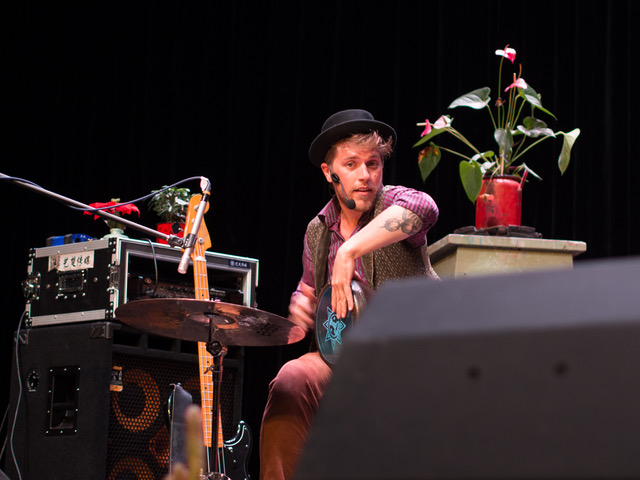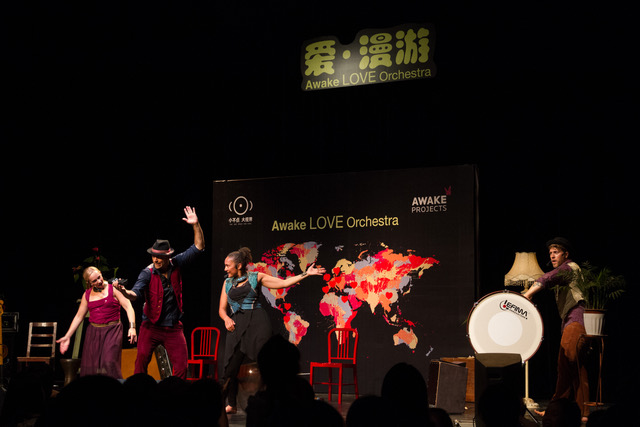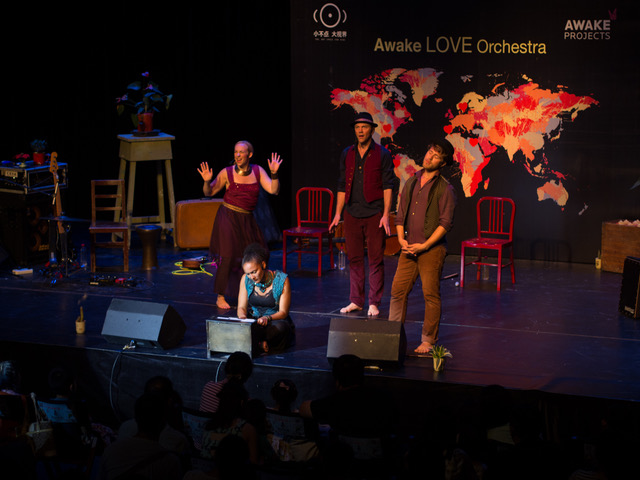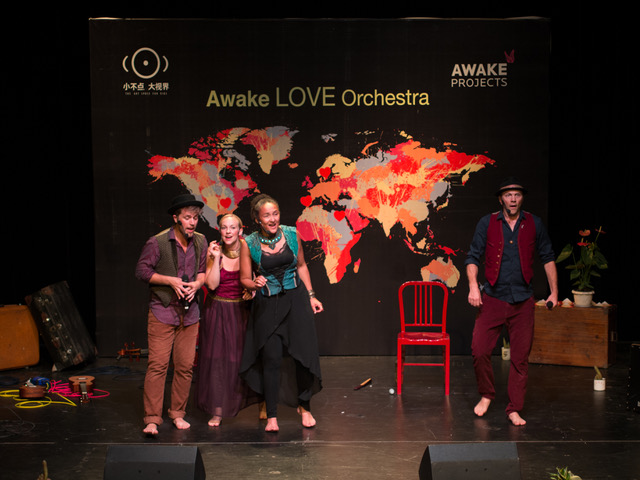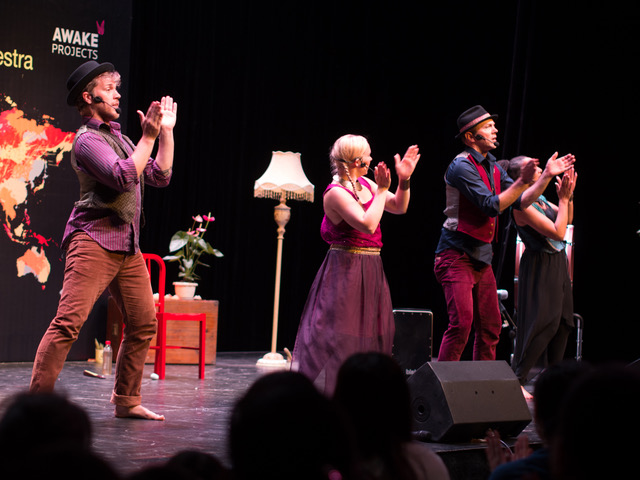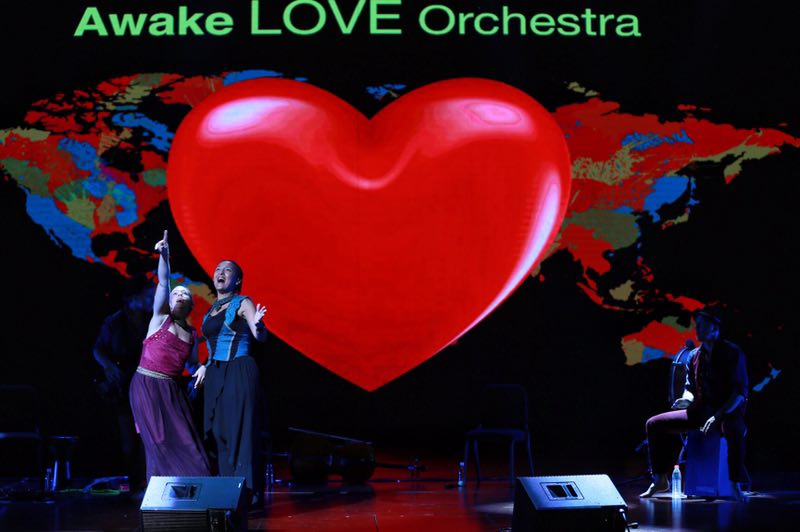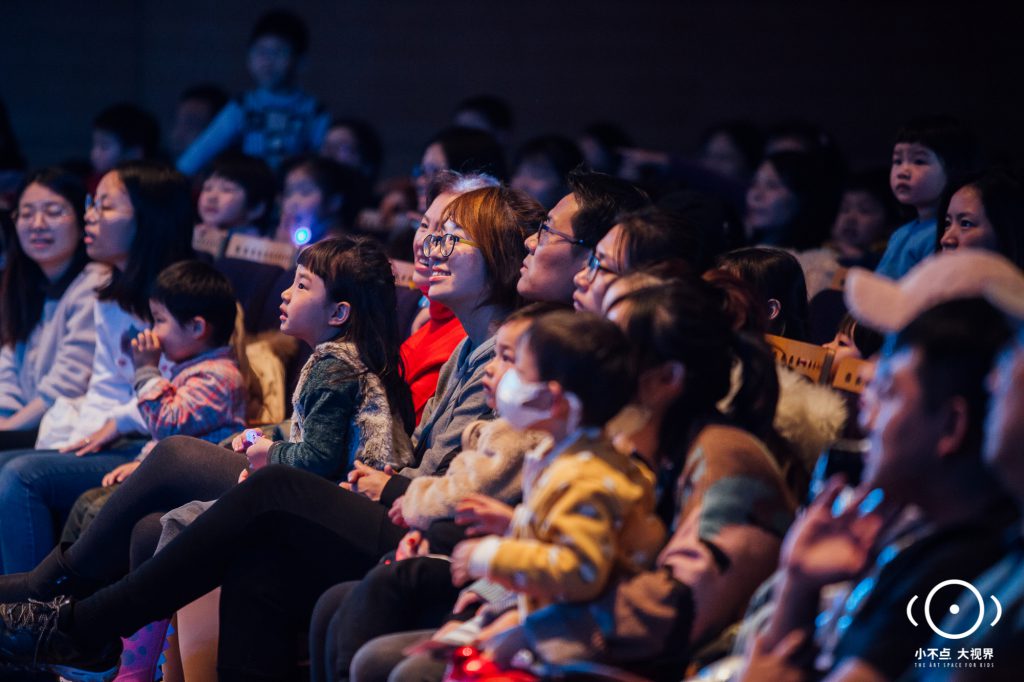 To share this link: https://awakeprojects.com/what-we-do/performances/awake-love-orchestra/